Exploratory License Agreement
New Exploratory License Available!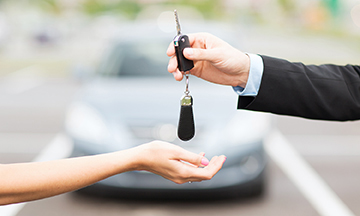 A new type of license that will provide a quick and easy way to license PNNL IP is available.  The license is a six month, non-exclusive option and research license, that provides a pathway to a full, long-term relationship.  Features of PNNL's new Exploratory license include:
Six month, non-exclusive research license to allow companies to explore whether the technology is a fit for their products or business.
Six month, fixed price option to negotiate a full, non-exclusive commercial license for the patent. Holds the licensee's access to IP during the exploratory period.
Simplified form:  One fact sheet, one page boilerplate
Simplified terms: $1000 fixed price, US-only, one patent (or patent family or copyright) per agreement.  Only variable term is field of use.
Rapid execution:  We expect to turn around in less than five business days.
Technologies that are eligible to use this new license are identified in the Patent Search results with a new

 icon.